REDUCED WOOD LOSS,
HIGHER QUALITY
MORE PROFIT
A top-notch system and comprehensive service in the same package
With Teknosavo's advanced automation solution, customers' business can be upgraded to a new level. Our service includes optimizing the customer's debarking process as a whole, including analysis, necessary equipment, reporting and continuous maintenance. Our solution enables the production to be optimized to the highest level, bringing a clear competitive advantage and savings to the material handling of the wood processing industry.
SAVING AND EFFICIENCY WITH THE DATA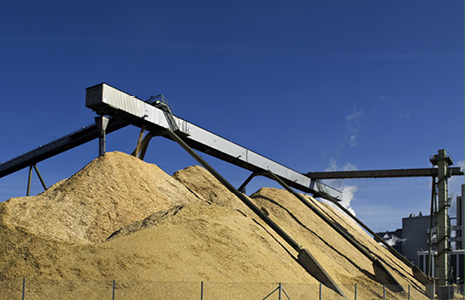 Capacity increase
The automation system speeds up the wood debarking process in several different stages of operation. As efficiency increases, the capacity is also increasing.

Lower loss of wood
Accurate and optimized wood debarking reduces wood loss by an average of 1-4%.

Stable production
Peeling control technology allows stable production and eliminates bottlenecks in other parts of the production. With stable continuity, it is possible to avoid the emergence of exceptional situations.

Production reports in real-time
The data collected by the measuring devices is immediately stored in the WoodSmart™ system. Production reports enable monitoring and optimization of wood handling. WoodSmart™ can be integrated into the factory system.

Cleaner material – higher chip quality
Optimized production enables a clean and high-quality final product. The high quality of the chip also brings savings in the production process, as it allows to reduce the use of chemicals.

The possibility of human error is reduced
Autopilot enables a stable and uninterrupted process. Personnel turnovers, human errors, and other production deviations that are formed through human activity are excluded.

Ease of control
With Teknosavo's solutions, the operating personnel can focus on production control instead of continuous manual control.

Adjustable as needed
The optimization service takes into account changes in production. We handle the analysis according to the need for changes in production tuning, for example after changing the tree species.

Always with the latest technology
The latest technology solutions ensure both software and equipment performance. No more worries about half-powered hardware, outdated technology, or lost spare parts on the market.

Continuous technology support and spare parts service
Technology support ensures trouble-free operation of the process and prevents production breaks. Spare part service guarantees fast delivery of spare parts and their installation.
With a monthly contract, the benefits of the WoodSmart™ optimization solution are immediately available.
Teknosavo's service agreement includes tailor-made technology according to production quantity, installation control, deployment and upgrades for the systems. A solid priced, monthly billed optimization system is an easy solution for customers to streamline their operations and achieve significant savings.
The agreement includes technology solutions, maintenance, and spare parts as well as customer support around the world. The contract is concluded for five years at a time. Teknosavo guarantees optimization efficiencies throughout the contract period.