Volume measurement
With Teknosavo's real time debarking and quality measurement devices, your wood debarking process can be monitored and controlled precisely to produce the highest quality end-product with minimized costs.
Contact us and we can together assess, which Teknosavo's optimization solutions for wood handling automation would provide your business the most improvement in productivity and savings.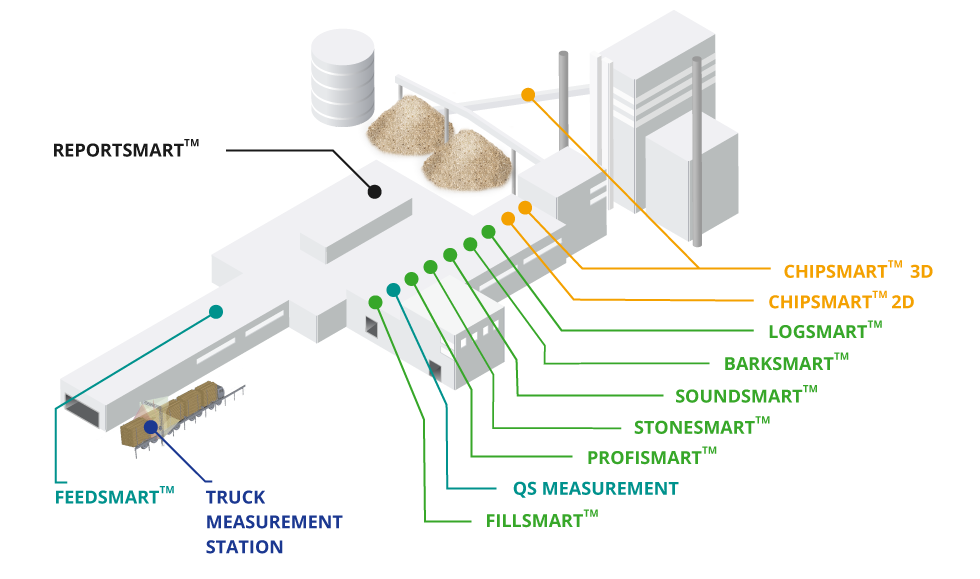 TRUCK MEASUREMENT STATION
Teknosavo's Truck Measurement Station enables the measurement of volume, quality and total amount of wood in a stack directly from the truck. Stationed near the gate, the Truck Measurement Station contains laser scanners, connected to analysis software. The station measures 100 % of the incoming raw material.
With the quality, size and volume information of the logs, the debarking process can be optimized to ensure high quality and wood cleanliness.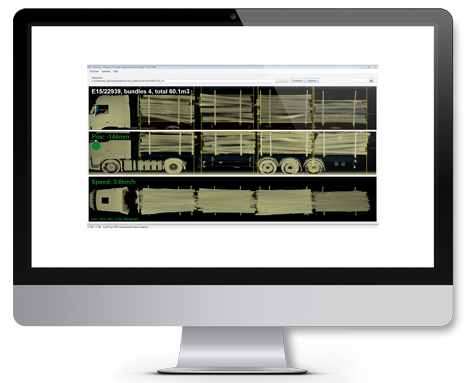 QS MEASUREMENT
QS Measurement system measures a small selected sample (1-2 %) of wood fed to the debarking feed table with laser measuring devices and camera units. Integrated into the production line, QS Measurement creates savings as the need for manual work is significantly reduced. Without slowing the speed of the conveyor, the system measures the wood and sends the data and images to the measurement station for log analysis.
QS Measurement informs operator from logs that do not fulfill the size limit or that have technical or quality defects, for example rot. In unclear assessments, the operator can manually make a quality decision that the QS Measurement then saves for future reference. With homogeneous raw material and high quality fibers, costs are reduced by minimizing material and energy consumption in the process.